CALL: 709.740.3474
EMAIL: Fishing@islandrooms.org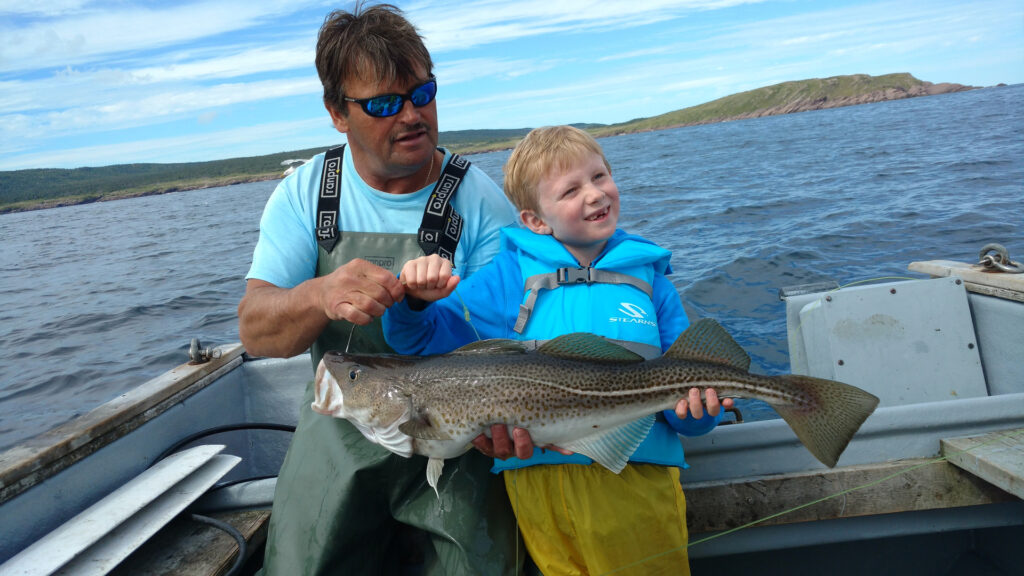 Join us for a Heritage Fishing Excursion in Petty Harbour. Learn traditional handline fishing on our new 12 person beauty, Grace, make a fish painting keepsake, fillet, and keep your catch. We can even keep the fun going, and cook your catch on the spot. Fresh fish is the best fish! Minimum of 2 persons to book. Ages 4+ 
*Ask about our Resident Specials!*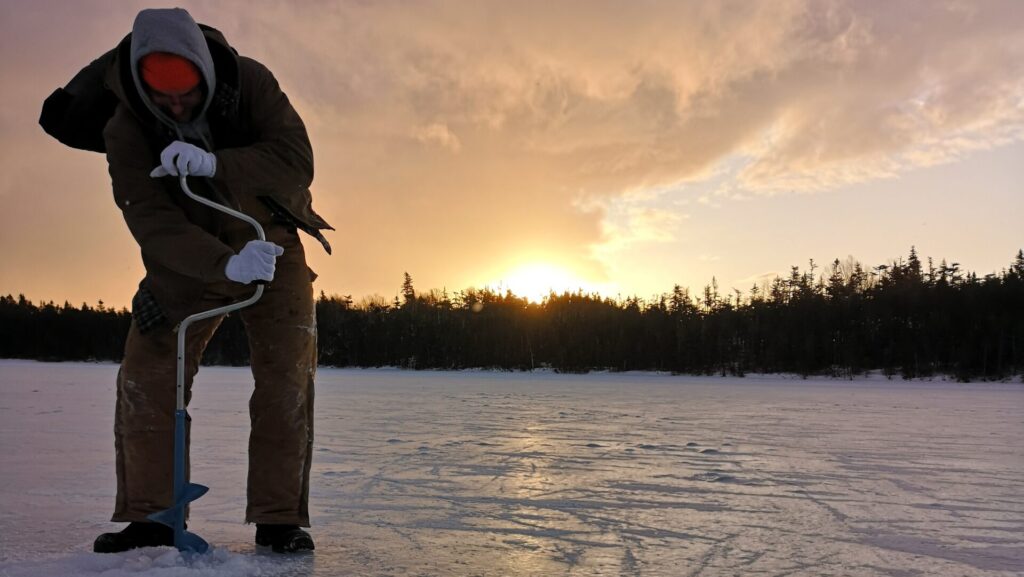 Let's hike up the old way, trouting on a local pond from the shore, boil up of traditional cod stew, moose stew or moose sausages with tea & a local berry dessert. 
*Ask about our Resident Specials!*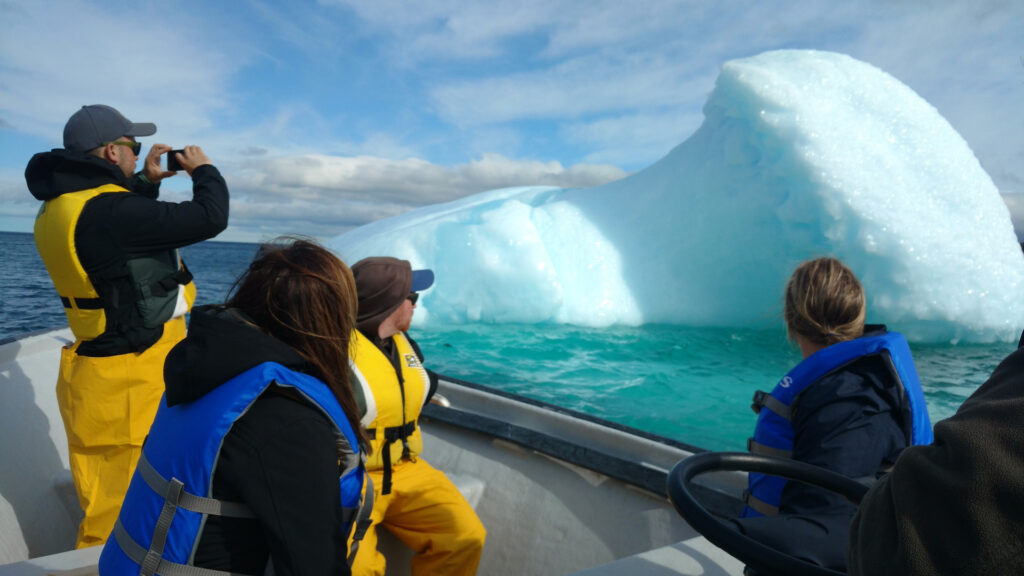 There is lots to explore in the waters just outside of Petty Harbour. Ask Kimberly what's to see on your 2-hour excursion! Is it iceberg season? Are seals in the bay? Are the humpback whales, puffins and gannets around? Captain Leo can show you caves and other landmarks along the shore!
*Ask about our Resident Specials!*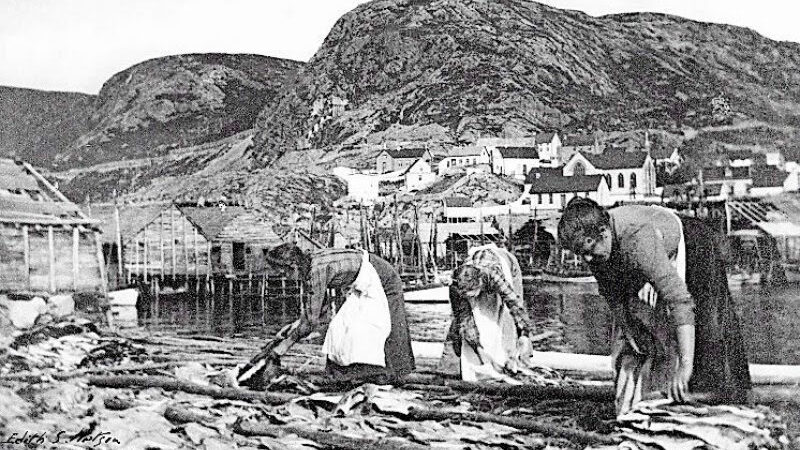 Warf Walk | Fishing History Tour
Join us on a 2-hour walking tour and learn about the unique history & fishing heritage of Petty Harbour. Learn a heritage rope skill and keep what you weave. Includes a visit to the Petty Harbour Mini Aquarium, and a stop at Tinker's Ice Cream Shop! Ask about adding an in-season boil up or campfire at Island Rooms! 
*Ask about our Resident Specials!*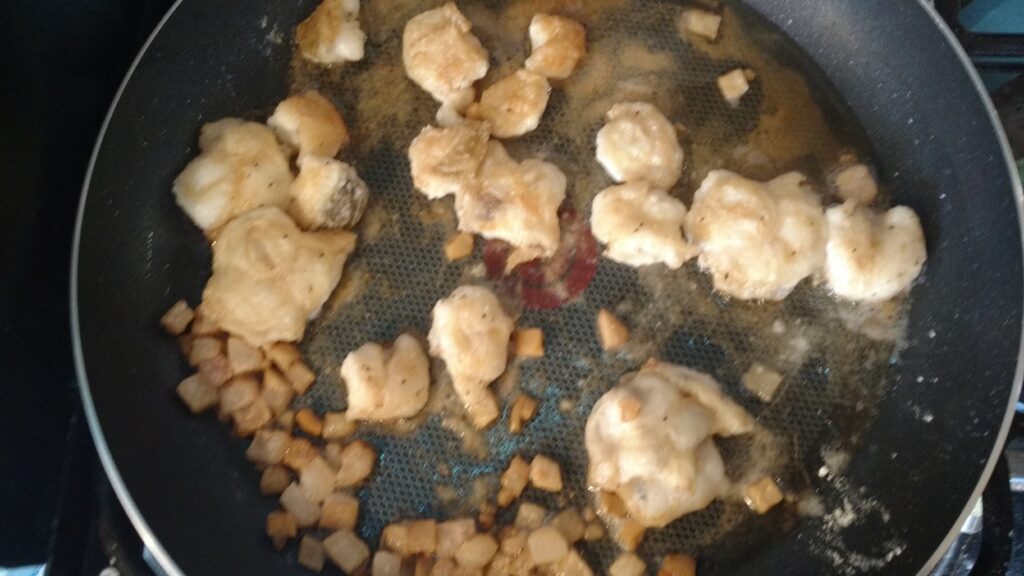 A 2-hour walking and snacking tour of Petty Harbour to experience the places mentioned in Alan Doyle's first book. We'll stop at Herbie's Shoppe for a little surprise gift wrapped in brown paper and tied with a string. You'll try your hand at cutting a cod tongue, and then we'll fry them up for your to try this local delicacy! Includes beverage, pan fried cod tongues, cold plate salad & local berry dessert.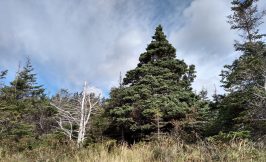 A 2-hour hiking tour to explore the land around Petty Harbour north shore that is traced with paths beaten by the feet of many generations. These footpaths brought neighbours together, allowed hunters to reach their traps, and provided access to rich berry grounds that grace the cliffs along the ocean. Today,  At the end of this leisurely woodsy jaunt is a Magic Tree with branches that welcome all of us beneath! Here, we will enjoy a mug of mushroom hot chocolate, nibble a local berry dessert, and share stories about the little treasures that we notice along the way.
*Ask about our Resident Specials*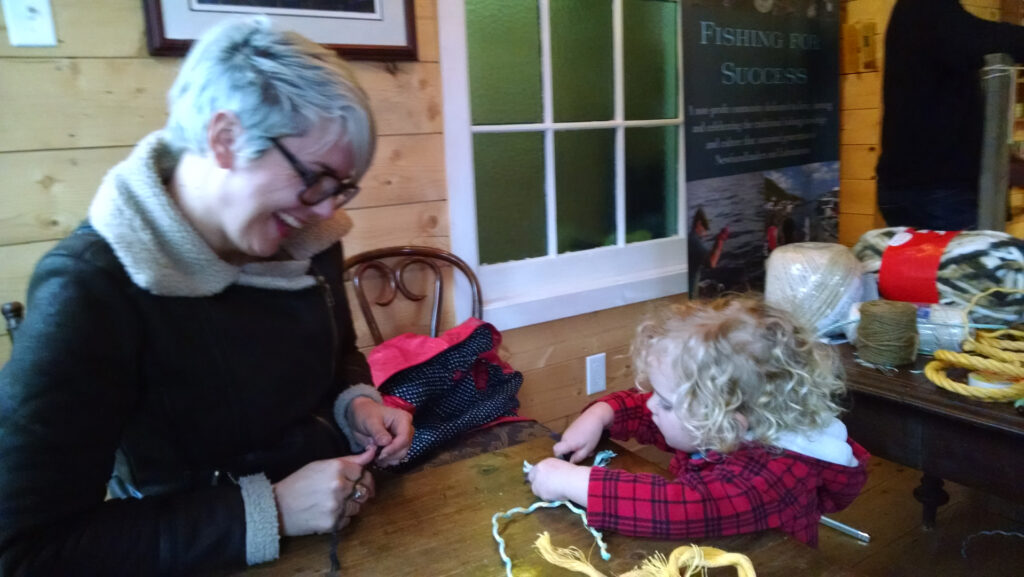 Spend an hour or so in the Twine Loft with one of our heritage interpreters learning how to weave a sailor's knot. Keep this pretty little trivet as a souvenir! of your visit to our beautiful province and enjoy the connection to thousands of years of human tradition in knotting and weaving twine and rope. We can share stories and tall tales, and a mug of hot chocolate while we weave.
*Ask about our Resident Specials!*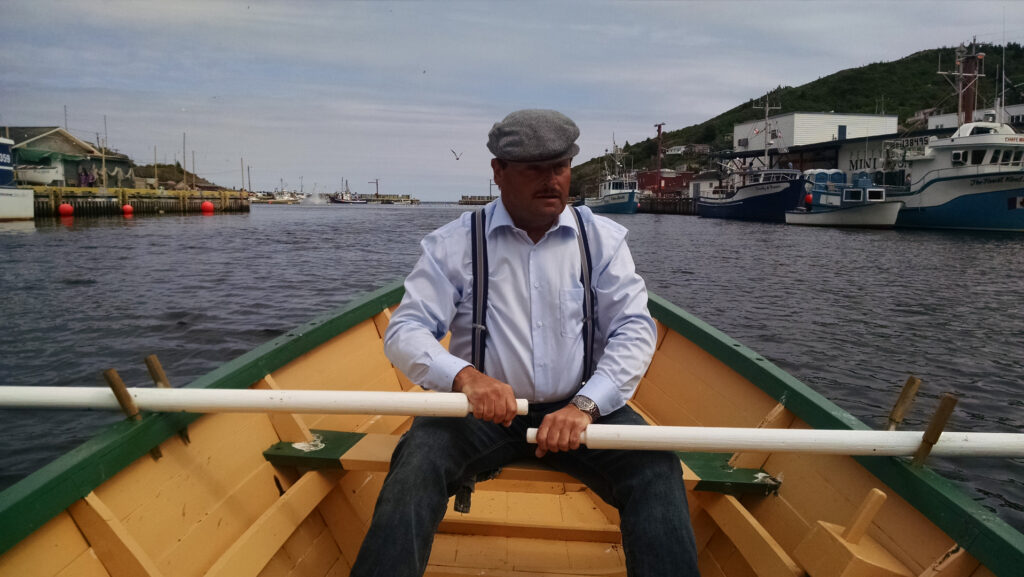 Little Wooden Boat Experience
Little wooden boats bring so much joy, but they require so much maintenance! Spend an hour or so with us and join the team in caulking a dory or helping to freshen up the paint. Then join us for a dory ride in the harbour to make certain the seams are tight. Don't forget the spudgel! Back on dry land, we will share a cuppa tea and a sweet treat.
*Ask about our Resident Specials!*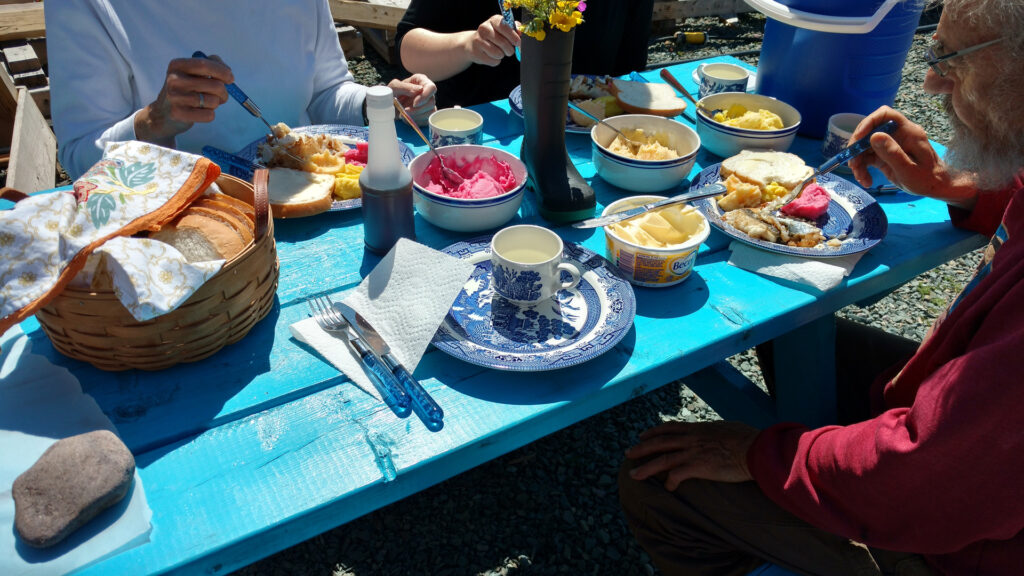 Can't make up your mind? Want to do it all?! Plan to spend a FULL 8-hour day with us at Island Rooms! Go fishing with Captain Leo when you first arrive in the morning. Process your fish, and learn lots of science & traditional uses for each part of the fish! Create a fish painting and cook up a pan fried lunch of all those pieces. Start the base for your traditional fishermen's stew. While your stew bubbles away, begin the days' work of rinding sticks, caulking dories, weaving withes, knitting nets and just maybe if the berries are ready – steal away to the hills for a moment of gathering. We will drop in for a visit to the Mini Aquarium and enjoy a visit to Herbie's Olde Craft Shoppe for an introduction to a fibre art. When we return the stew will be ready and the campfire set. Time to put your feet up and share stories of your day. Enjoy a fresh berry dessert and finish with a cup of coffee or mushroom hot chocolate!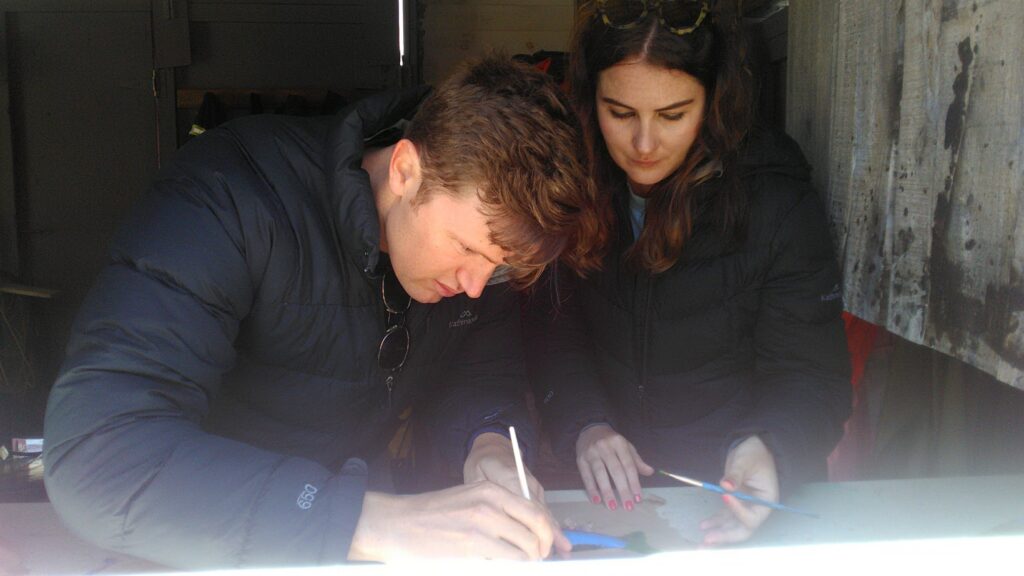 Only in the harbour for an hour? Ask us about our mini adventures. It might be a Dory Ride in the Harbour or Heritage Skills Sampler or Fish Painting!